Frosty Berry Cream Milkshake Recipe
For a delicious, healthy summer!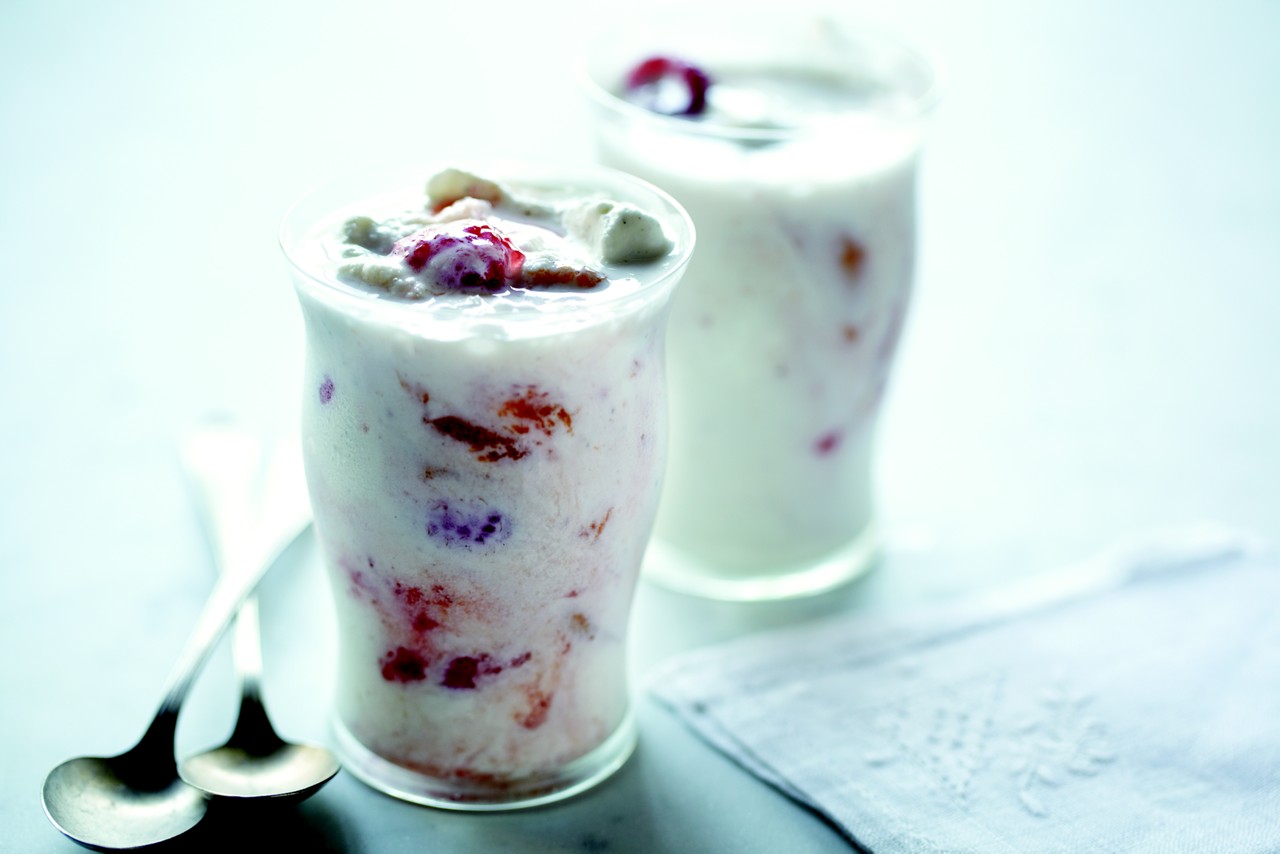 Makes : 2 servings
Preparing Time : 15 minutes
Ingredients
1/4 cup raspberries
1/4 cup blueberries
1/4 cup blackberries
2 teaspoons sugar
2 tablespoons water
1 pint vanilla ice cream
6 oz. plain greek yogurt
1/4 cup milk
Method
Heat raspberries, blueberries, blackberries, sugar and water in small saucepan. Simmer over medium heat until sugar dissolves and berries start to break down. Remove from heat. Cool.
Blend ice cream, yogurt and milk in blender on speed 4 (liquify) for 2 minutes. Divide between 2 glasses.
Spoon berries on top of milkshakes. Stir gently and serve immediately.
Discover recipes just for you
Join our community of passionate cooks for news, recipes and endless inspiration.
Get exclusive offers on KitchenAid® appliances
Looking to save on great appliances? KitchenAid offers promotions on both large and small kitchen essentials so you can get top quality for less.
Plan your visit

Visit the KitchenAid Experience® Retail Center and discover what makes the KitchenAid Brand a special one.