BLENDERS
Create soups, smoothies, sauces, salad dressings and more with KitchenAid blenders.


DIAMOND BLENDER
DISCOVER YOUR BEST BLEND
Powerful Vortex, Powerful Results
Combine your favorite flavors with a Diamond blender. Its robust 0.8 HP motor, one-piece BPA-free pitcher, stainless steel blades, and electronic controls give you the power you need to create delicious drinks, soups and more.
Crush Ice Quickly
Your kitchen blender should let you stir, chop, mix, puree and liquefy with ease. That's why our Diamond blenders offer multi-speed pulse controls, as well as an ice crush feature to help make blended drinks and smoothies with ease.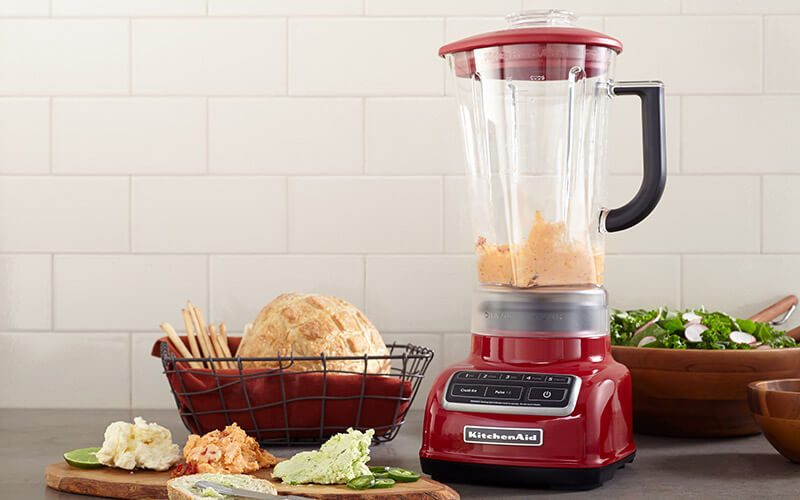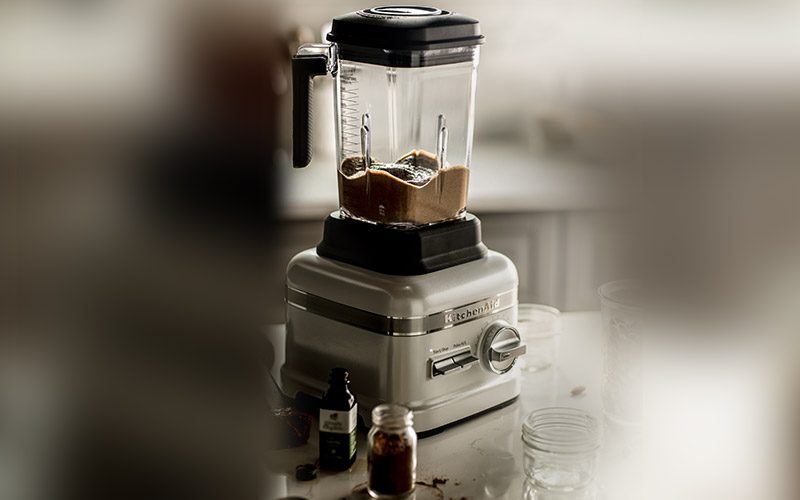 HIGH PERFORMANCE SERIES BLENDER
EXPLORE EVERY TASTE AND TEXTURE
Power for Optimal Performance
This kitchen blender's powerful 3.0 Peak HP motor** and stainless steel blade deliver optimal performance and taste for every blend.
Precise Results
Your blender should react when you need it to. Enjoy superior control with a range of variable speeds and a tamper that keeps ingredients where they need to be.
**Labratory measurement of peak horsepower output of motor.
PRO LINE® SERIES BLENDER
TRANSFORM ANY INGREDIENT
The Most Powerful Blender*
Our Pro Line® series of professional-grade kitchen blenders let you create everything from smoothies to nut butters. With 3.5 peak horsepower, you can transform any ingredient quickly and easily.
Heat Soups and Sauces with Adapti-Blend
Save time by heating food right in the blender. Our exclusive Adapti-Blend™ Soup recipe setting heats up in five minutes, while the Thermal Control Jar retains hot temperatures longer than our standard jar, allows you to pour your soup or sauce with ease and remains cool to the touch.
*When testing the actual blender power output at the blade using a dynamometer (a machine laboratories use to measure mechanical power), the KitchenAid Pro Line® series blender produces more power than leading competitors.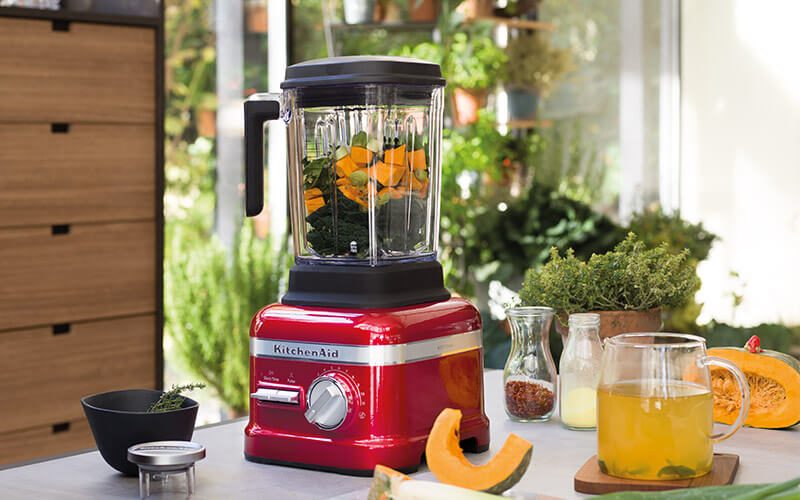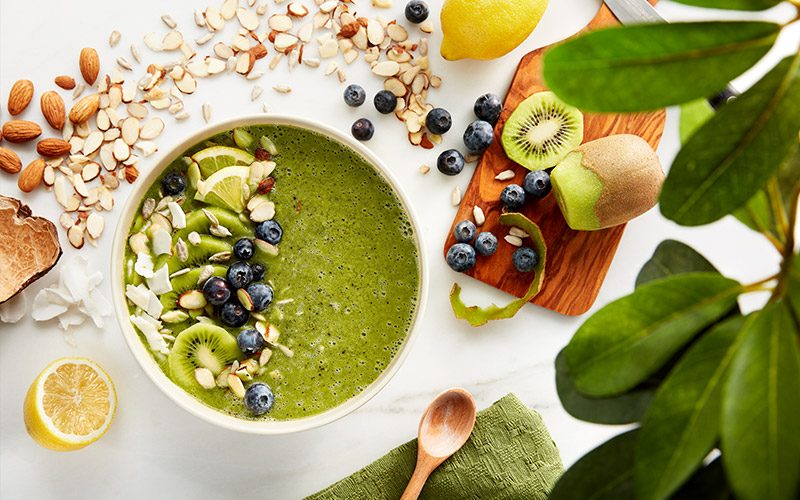 Discover blenders that take drinks, soups and sauces to the next level
Kitchen blenders help with more than soups and smoothies – if you want to expand your culinary horizons, you'll need a blender that can help craft pancakes, omelets, sauces, nut flours and more. That's why our line of blenders at KitchenAid are designed with powerful motors, large jars and precise controls that give you the freedom to create. Whether you choose a Pro Line®, High Performance Series or Diamond blender, you'll enjoy great results every time. Learn more about our collection of kitchen blenders and choose the right one for you. Need other countertop appliances? Our line of hand blenders, stand mixer attachments and food processors will help you do more in less time.

KNOW YOUR STAND BLENDERS
COMPARE ALL STAND BLENDERS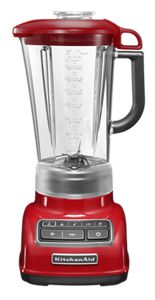 DIAMOND BLENDER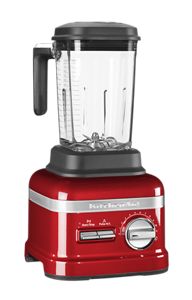 ARTISAN POWER BLENDER
Chop - Mix - Puree - Liquify - Smoothie
Chop - Mix - Puree - Liquify - Smoothie - soup
11 Speed with Pulse Mode and Boost Mode
Yes, with Self Cleaning Mode