Pop Up Toaster
Sorry, there are no products available with this criteria.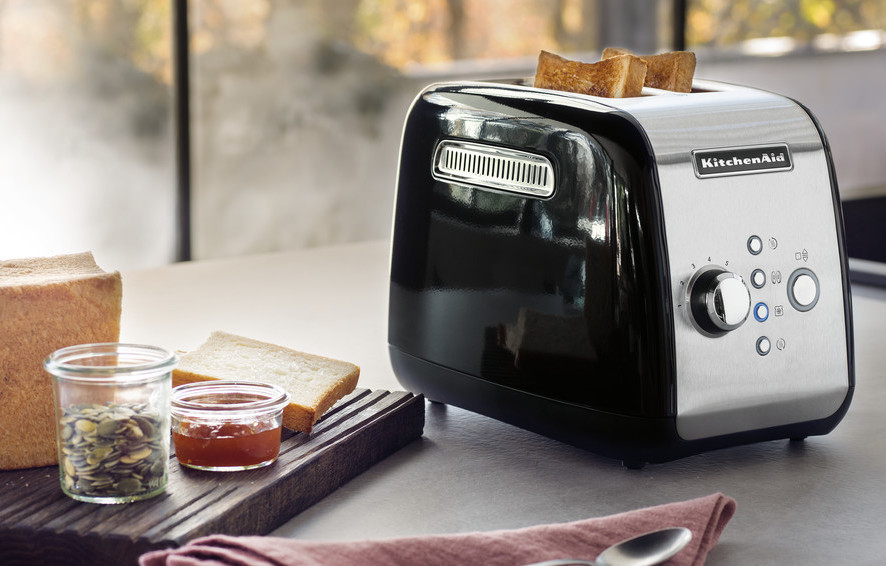 PERFECT START TO MORNINGS
If you are a breakfast lover, the KitchenAid range of kitchen toasters is for you! Make your breakfast time memorable with toasters that let you create the best of breakfast staples: toasts, bagels and more! They are specially designed to give you the perfect toast so that you can kickstart your mornings with ease.
TOAST, JUST LIKE YOU WANT
KitchenAid toasters come in attractive designs and colours that can class-up any kitchen space. Designed with deep & wide toasting slots, smart heat sensors and a special shade control, these toasters are made to make perfect toast-and your morning.
GREAT TOAST, 2 SLICES AT A TIME
Introducing you to your future favourite toaster, the KitchenAid 2-Slice Automatic Toaster. With special features like Sandwich Toast, Bagel, Keep Warm and Defrost buttons, you are sure to enjoy a warm, toasty breakfast.
TOAST, BAGELS & MORE!
Our KitchenAid 2-Slice Manual Toaster will let you toast bread to your desired shade with its Shade-Control feature. It can precisely toast the cut sides of bagels, defrost and toast frozen food . Plus, a high lift lever makes it easy to remove whatever you're toasting.
Designed with breakfast fans in mind, our toasters will enhance your breakfast experience.