ALL FOOD PROCESSORS AND FOOD CHOPPERS
Sorry, there are no products available with this criteria.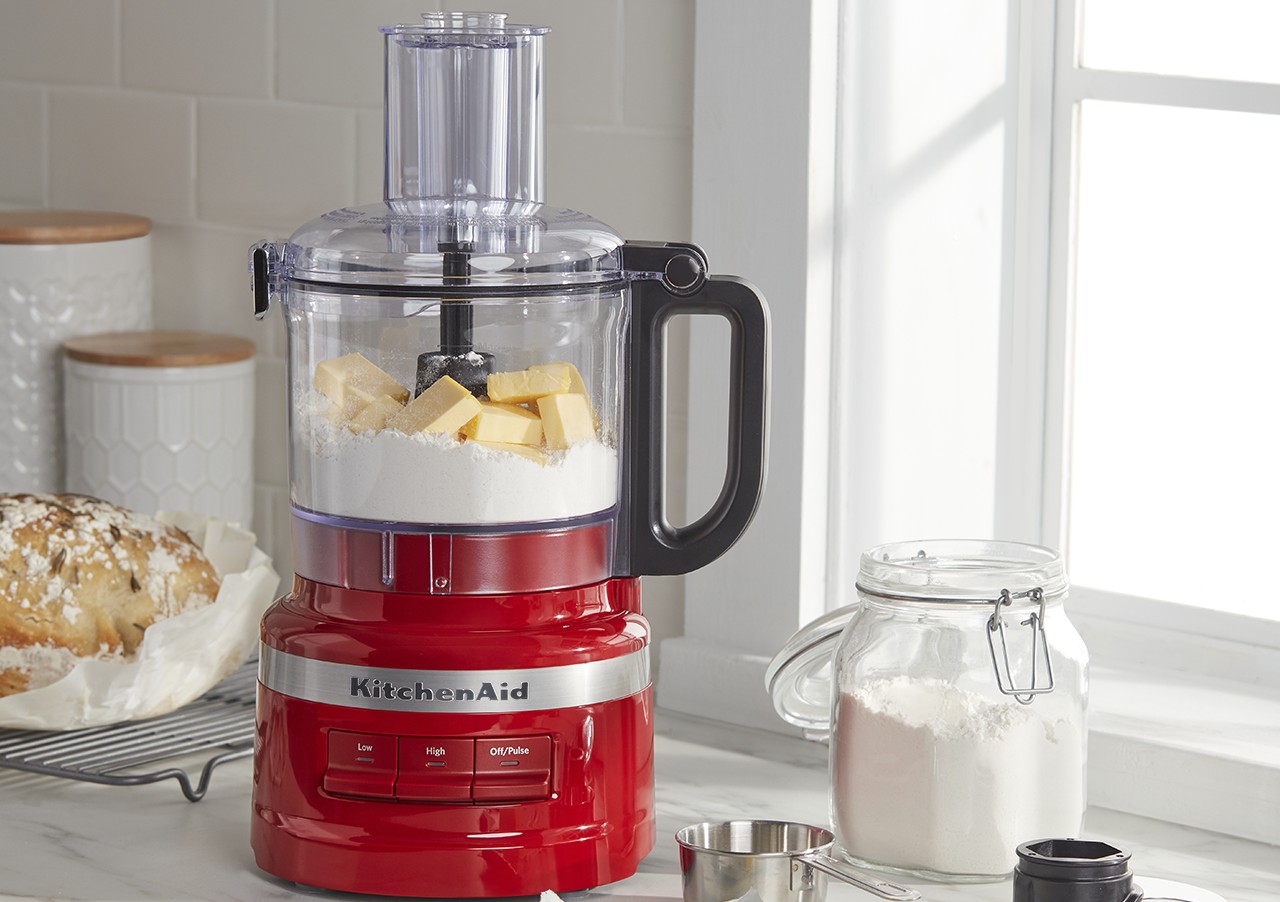 RANGE OF FOOD PROCESSORS
Food processor is a perfect appliance to handle all the time consuming food preparation tasks like puree soups, knead dough, chop, slice, grind meat and others. To cut your prep time in half, KItchenAid brings to you the 3.5 Cup Food Processor, 7-Cup Food Processor and 9- Cup Food Processor.
FOOD PREP MADE EASY
Food processors make food preparation easier and faster. Food processors also save a lot of time and effort. That's why they are easily one of the most popular kitchen appliances in Indian households.
MULTITASKING AT EASE
Our KitchenAid range of food processors can slice, mash and dice any way you like. If you're always in a rush, you can quickly and efficiently prep your meals in time, so that you can sit down and enjoy a wholesome meal more quickly. Whether you just want to avoid all that chopping and need to puree, knead or mix, it can be done with ease - in no time at all.
CHOP AT THE SPEED OF LIGHT
For the KitchenAid food processor, we've thought of everything, so that you can rely on it again and again. Our 3.5 Cup Food Chopper keeps things nice and simple, if you're tired of using a knife. It's ideal for common tasks and doesn't take up too much space. It comes in the perfect size for everyday use in the kitchen. Great for quickly chopping ingredients, preparing dressings and sauces, and so much more. Use the 3.5 Cup Food Processor to chop raw fruits and vegetables or nuts, and mince parsley, chives, or garlic for easy preparation in your favorite recipes.
Our KitchenAid range of Food Processors are ideal if you have a bigger family or love creating meals from scratch and need something more advanced. These models have a great range of features to make life easier.