Coffee Machines Collections
Sorry, there are no products available with this criteria.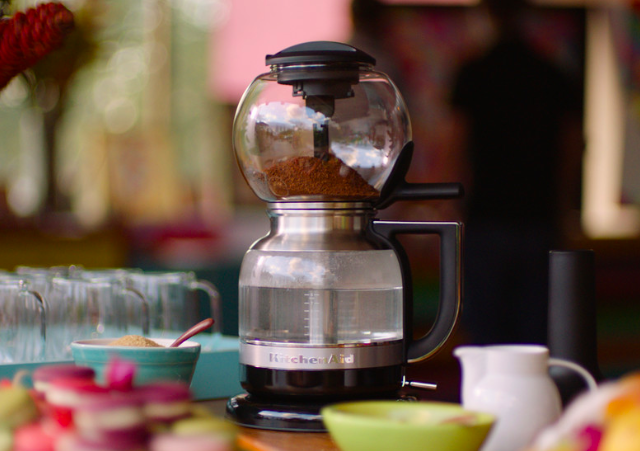 PERFECT CUP OF MORNING COFFEE
KitchenAid range of coffee makers are here to help you brew the perfect cup of coffee every time. Our coffee appliances are designed to bring out rich, bold flavors so you can brew café-quality coffee at home.
FOR ALL COFFEE LOVERS
A coffee maker is a must-have kitchen appliance for any coffee lover. If coffee is the first thing you need to get going in the morning, then investing in a KitchenAid Coffee Maker is the right choice. If you brew your own coffee, then you can adjust the strength, flavor, amount of milk, cream and sweetness according to your taste preference.
KICKSTART YOUR DAY WITH THE PERFECT BREW
Ease yourself into the day with a long cup of coffee, using a pour-over or French press style, or even a drip-coffee maker that can be programmed to be ready when you are. If you get tired in the afternoon or early evening, espresso may be the answer. Choose a machine that can come to the rescue with a quick shot.
COLD BREWS FOR THE SUMMERS
KitchenAid range of coffee makers also let you make some popular cold brews. It's easy to brew and gives you a rich, smooth, full-bodied flavour whenever you like.
COFFEE, JUST THE WAY YOU LIKE IT
Our Siphon Coffee Maker is the perfect tool for you If you like grinding your beans. Chooseit for a great coffee brewing experience, knowing the stainless steel grinding burrs will last and last. The way you brew those beans affects the taste and texture. Whether it's clean, crisp, full, sweet, earthy, bright or rich, life tastes better with coffee.