Fruit-Sweetened Mojito Recipe
Fit from every sip!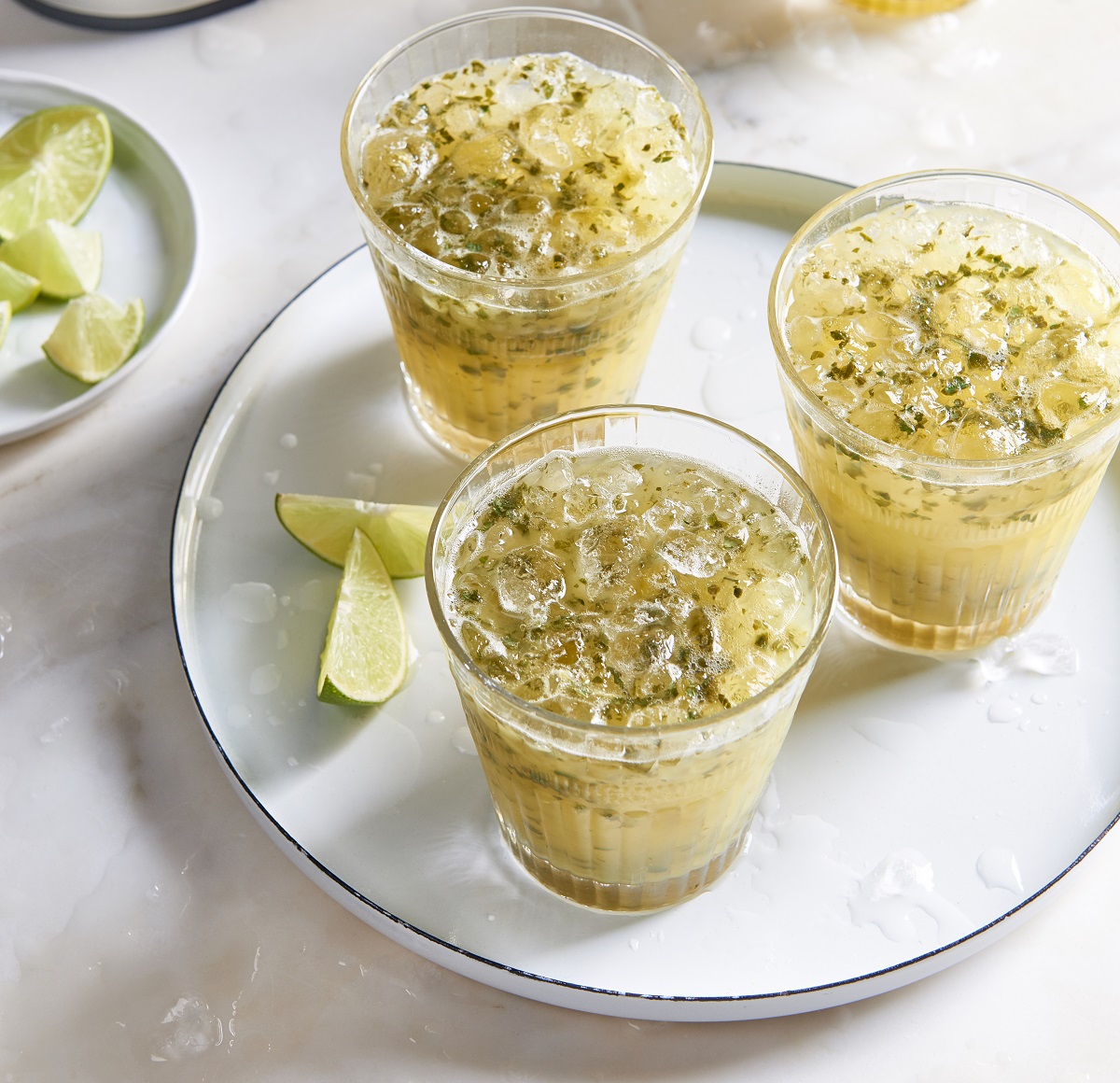 Makes : 2 servings
Ingredients
1 tsp finely grated lime zest
1/2 cup fresh lime juice
1/2 cup light rum (optional)
2 cups roughly chopped fresh ripe pineapple
2-3 fresh pitted dates, plus more to taste
1 tsp minced ginger, plus more to taste
3/4 cup firmly packed mint leaves, plus more to serve
4 cups ice cubes, to serve
2 cups sparkling water, to serve
Method
Throw the lime zest, lime juice, rum (if using), pineapple, dates, and ginger into your KitchenAid Power blender container, secure the lid, and blast on high for about 30 seconds until the dates are completely pulverized. Add dates and ginger to taste, and pulverize again, if adding extra.
Add the mint leaves, secure the lid, and pulse for 5 to 10 seconds until the mint is rustically broken up into small pieces but not completely pulverized.
Fill glasses with ice cubes and pour the blended mixture. Top with sparkling water, and garnish with mint leaves. Enjoy immediately.

Prep Notes: Depending on the sweetness of the pineapple and the tartness of the limes you juice, more dates may be required.
Discover recipes just for you
Join our community of passionate cooks for news, recipes and endless inspiration.
Get exclusive offers on KitchenAid® appliances
Looking to save on great appliances? KitchenAid offers promotions on both large and small kitchen essentials so you can get top quality for less.
Plan your visit

Visit the KitchenAid Experience® Retail Center and discover what makes the KitchenAid Brand a special one.