Banana Ricotta Toast Recipe
Bite into this delicious toast!
Makes : 2 servings.
Portion Size : 4 slices
Prep Time : 15 minutes
Ingredients
4 slices bread
½ cup ricotta cheese
2 teaspoons vanilla bean paste
¼ cup honey
1 banana very thinly sliced
½ cup  pistachios, chopped
2 tablespoons chia seeds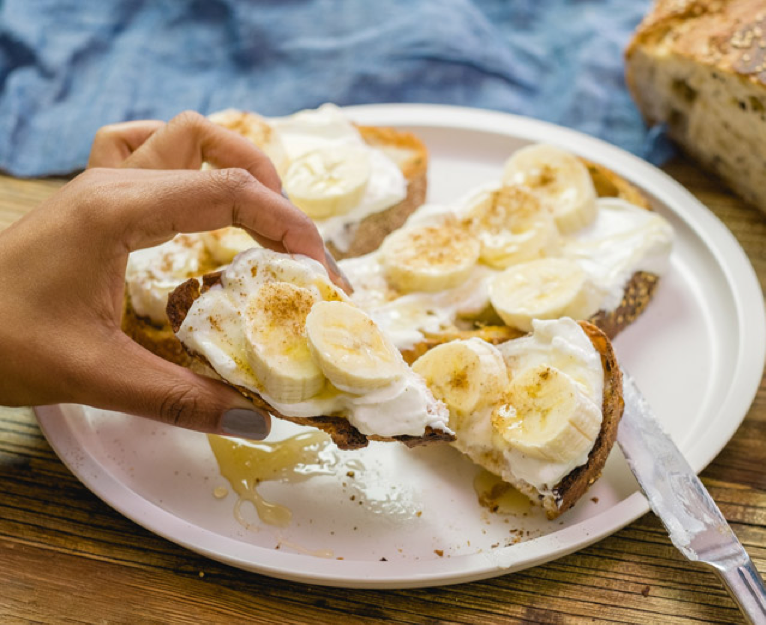 Method
Insert two slices of bread into KitchenAid® 2-Slice Automatic Toaster slots, select your shade level and let the bread toast.
Add the ricotta and 1 teaspoon vanilla paste to KitchenAid® 7-Cup Food Processor and blend until it's smooth and creamy. Add the honey to a jar or bowl and stir in the remaining teaspoon of vanilla paste.
Spread the ricotta on the toast, add a few banana slices and drizzle it with the honey. Top it with the pistachios and serve immediately. So easy!
Discover recipes just for you
Join our community of passionate cooks for news, recipes and endless inspiration.
Get exclusive offers on KitchenAid® appliances
Looking to save on great appliances? KitchenAid offers promotions on both large and small kitchen essentials so you can get top quality for less.
Plan your visit

Visit the KitchenAid Experience® Retail Center and discover what makes the KitchenAid Brand a special one.