Bundles of joy Recipe
Craving chocolate? Treat your taste buds with this traditional and simple chocolate recipe.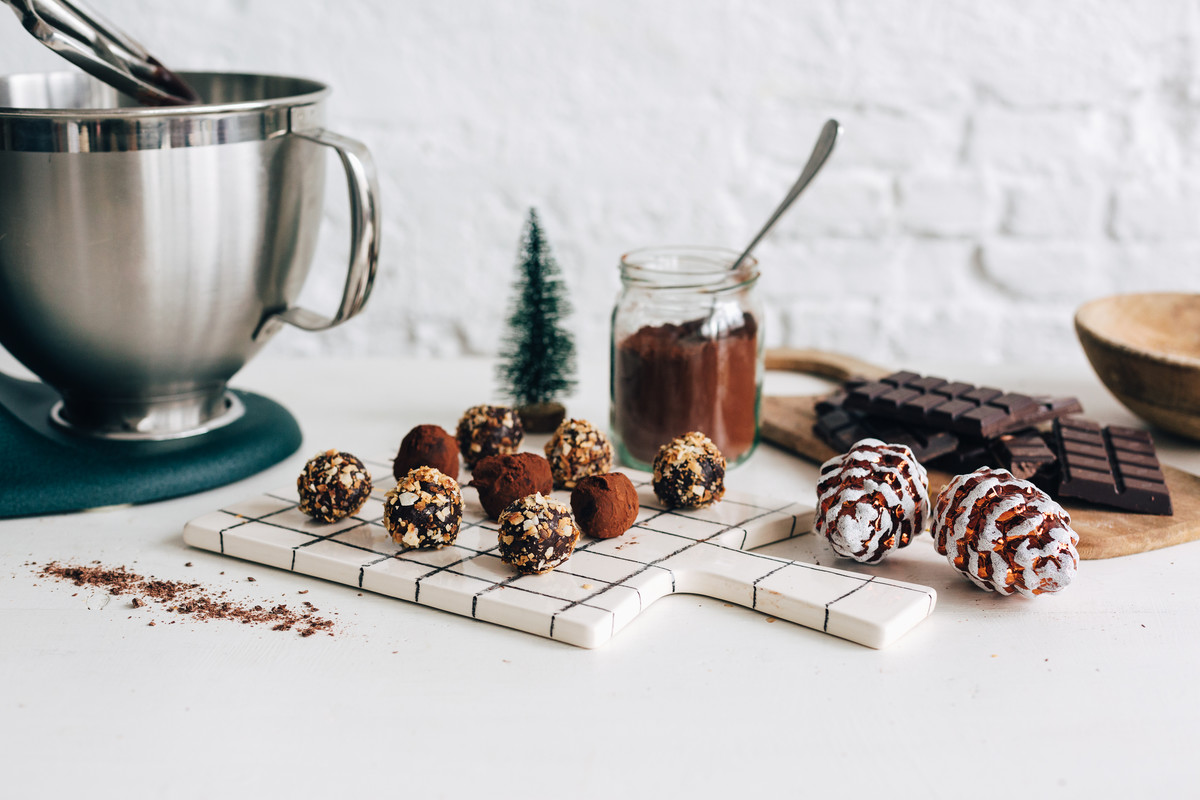 Ingredients
20 truffles
250 g dark chocolate (60%)
120 g heavy cream
100 g dark cocoa powder
50 g coconut flakes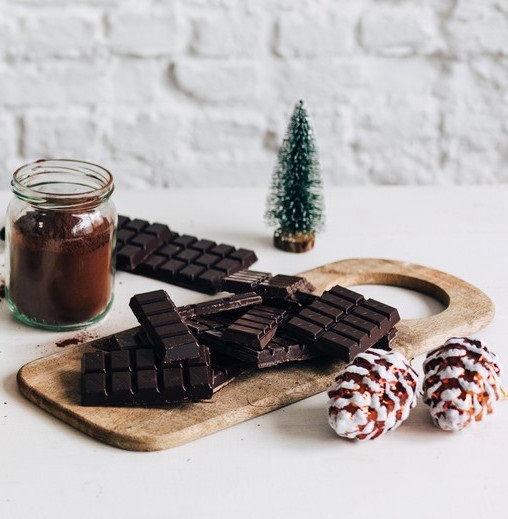 Method
Attach the Slicer/Shredder attachment fitted with a coarse shredding blade to the stand mixer. Grate the chocolate on speed 6.
Heat the cream over medium heat until very hot but be careful not to bring the cream to boil. Pour the hot cream over the chocolate and let sit for 5 minutes.
Attach the Flat Beater to the stand mixer and mix for 3 minutes on stir speed until smooth.Pour the truffle mixture into a shallow tray. Refrigerate for 4 hours.
Toast the coconut flakes on medium heat. Let cool completely and transfer the coconut flakes to the Food Processor fitted with a multi-purpose blade. Pulse until the coconut flakes are finely chopped but not powdered. Place the chopped coconut flakes in a shallow plate. Place the cocoa powder in a separate shallow plate. (This step works best if you wear thin latex gloves.)
Using a melon baller, scoop out a small amount of the cooled truffle mixture and shape into a ball with a diameter of approximately 2,5 cm. Roll half of the balls in the cocoa powder and half in the coconut flakes.
Store refrigerated in an airtight container.
Discover recipes just for you
Join our community of passionate cooks for news, recipes and endless inspiration.
Get exclusive offers on KitchenAid® appliances
Looking to save on great appliances? KitchenAid offers promotions on both large and small kitchen essentials so you can get top quality for less.
Plan your visit

Visit the KitchenAid Experience® Retail Center and discover what makes the KitchenAid Brand a special one.