Caramel Cold Brew Recipe
Beat the heat with this refreshing cold brew!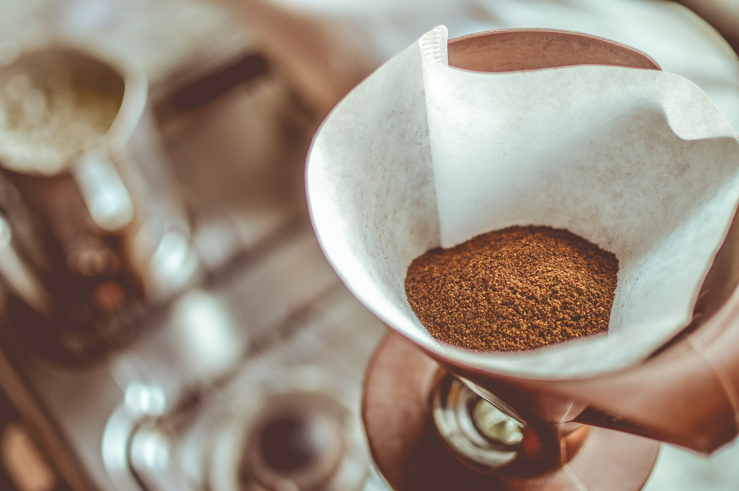 Makes : 2 servings
Steep Time : 24 hours
Ingredients
Almond Milk Ice-cubes
2 cups Almond milk, unsweetened
Cold Brew Coffee
2 cups coarsely ground dark coffee
4 cups filtered water
Date Caramel
15 pitted dates
3-6 Tbsp hot water
Frappuccino
16 standard-size almond milk ice cubes
2 cups cold brew coffee
3-5 Tbsp date caramel
Method
The night before, pour almond milk into a standard ice cube tray and freeze.
To make the cold brew, add coarsely grounded dark roast coffee beans to KitchenAid® Cold Brew Coffee Maker. Set in the refrigerator to brew overnight.
The next day, make date caramel by adding 15-20 pitted dates to KitchenAid® 5-Speed Diamond Blender. Pulse on low until small bits remain, then stream in hot water while the blender is on until a paste is made. You will need to scrape down the sides and encourage it along periodically. Only add enough water to form a paste - too much and it will be too liquidy. Set aside.
To make 2 frappuccinos, add all 16 ice cubes and 2 cups cold brew coffee to a KitchenAid® 5-Speed Diamond Blender and blend on high until puréed and smooth. Add date caramel 1 Tbsp at a time and blend. Taste and adjust flavor as needed, adding more date caramel to sweeten.
Divide between tall serving glasses and top with whipped cream (optional).
Discover recipes just for you
Join our community of passionate cooks for news, recipes and endless inspiration.
Get exclusive offers on KitchenAid® appliances
Looking to save on great appliances? KitchenAid offers promotions on both large and small kitchen essentials so you can get top quality for less.
Plan your visit

Visit the KitchenAid Experience® Retail Center and discover what makes the KitchenAid Brand a special one.