Caramelized Banana with Salty Nutella Cream Recipe
Fresh and healthy recipe to start the day.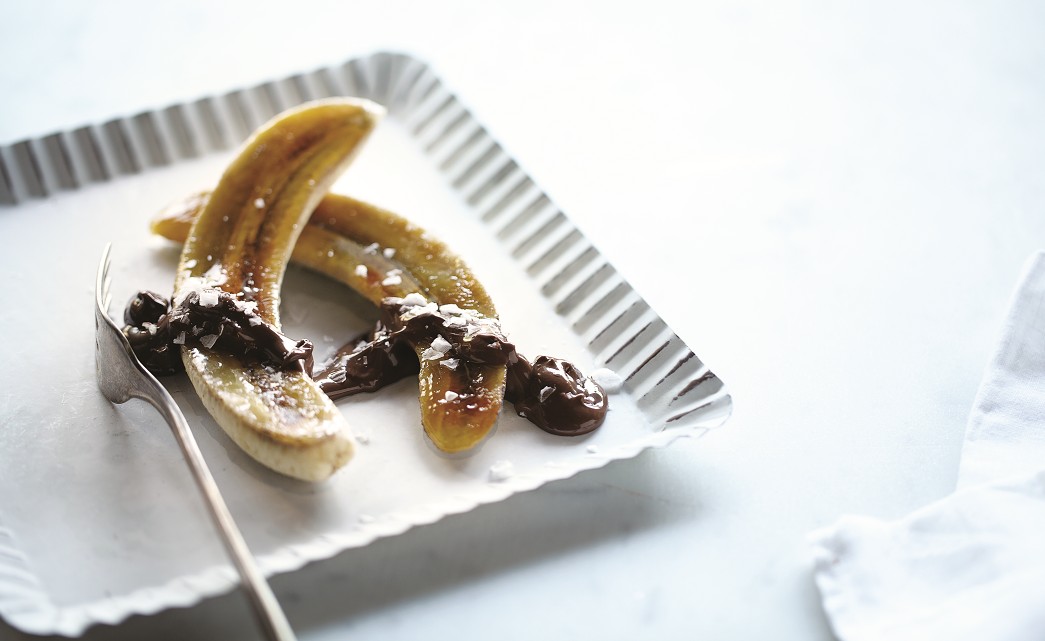 Makes : 4 servings
Preparing Time : 20 minutes
Ingredients
1/3 cup dry roasted peanuts
1/2 cup Nutella
1/2 cup peanut butter
1/2 teaspoon vanilla
1/4 cup milk
4 bananas
4 teaspoons sugar
flaked salt
Method
Place peanuts in blender and pulse on setting 2 (chop) 2-3 times. Add Nutella, peanut butter, vanilla and milk. Blend on setting 5 (liquify) about 1 minute until smooth. Set aside until ready to use.
Preheat broiler. Slice bananas in half long ways and sprinkle each with 1/2 teaspoon sugar. Broil until caramelized, 2-3 minutes. Let cool slightly.
Place 2 banana halves on each plate. Drizzle with 2 tablespoons Nutella Creme. Sprinkle with flaked salt and serve with additional Nutella Creme and ice cream, if desired.
Discover recipes just for you
Join our community of passionate cooks for news, recipes and endless inspiration.
Get exclusive offers on KitchenAid® appliances
Looking to save on great appliances? KitchenAid offers promotions on both large and small kitchen essentials so you can get top quality for less.
Plan your visit

Visit the KitchenAid Experience® Retail Center and discover what makes the KitchenAid Brand a special one.