Cinnamon Iced Coffee Recipe
A condensed milk recipe that is spicy and sweet.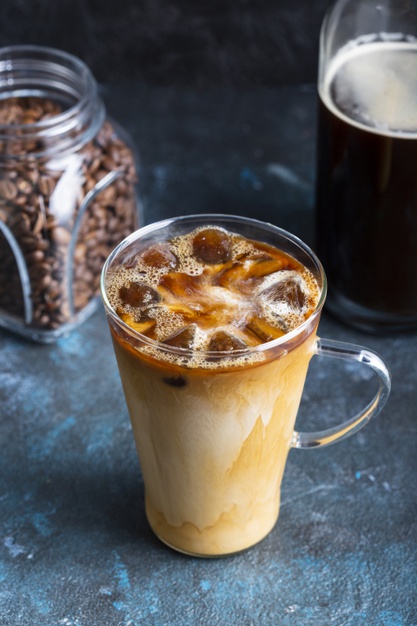 Makes : 1 serving
Steep Time : 24 hours
Ingredients
1½ cups ice
1 cup cold brew
1 tablespoon sweetened condensed milk
Pinch of ground cinnamon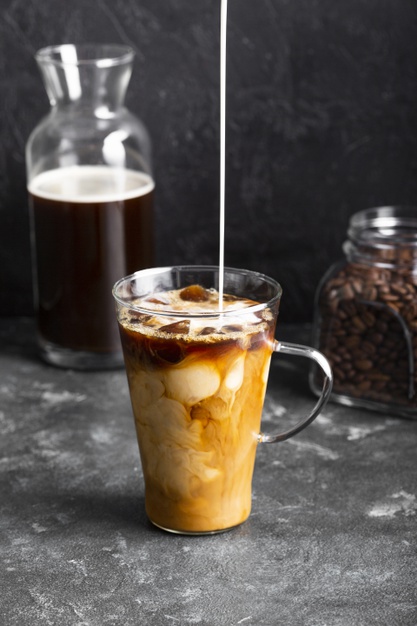 Method
To make the cold brew, add coarsely grounded dark roast coffee beans to KitchenAid® Cold Brew Coffee Maker. Set in the refrigerator to brew overnight.
Stir 1 cup cold brew, condensed milk and ground cinnamon together in a cocktail shaker.
Add ice and shake vigorously for two minutes.
Strain into a glass filled with ice. Serve and enjoy.
Discover recipes just for you
Join our community of passionate cooks for news, recipes and endless inspiration.
Get exclusive offers on KitchenAid® appliances
Looking to save on great appliances? KitchenAid offers promotions on both large and small kitchen essentials so you can get top quality for less.
Plan your visit

Visit the KitchenAid Experience® Retail Center and discover what makes the KitchenAid Brand a special one.