Coffee Mocha Cupcake with Cafe Frosting Recipe
Your favourite cupcake, with a kick of coffee.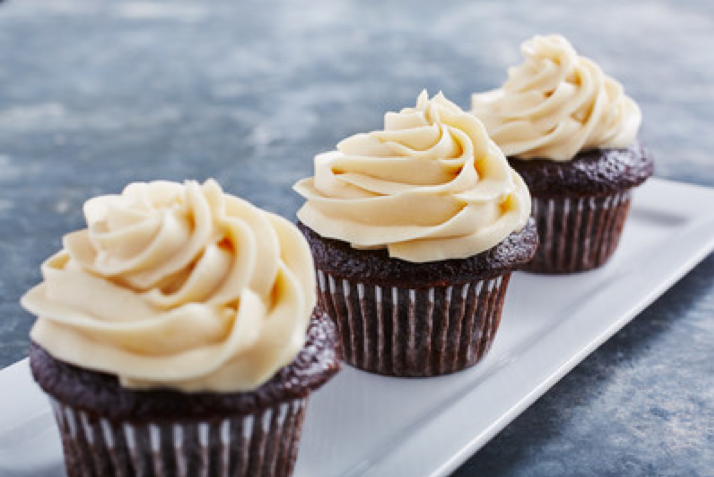 Makes : 24-27 servings.
Portion Size : 1 cup cake
Prep Time : 10 min.
Cook Time : 15 min.
Ingredients
400 g- granulated sugar
210 g- all-purpose flour
75 g- unsweetened cocoa powder
7 g- baking powder
7 g- baking soda
6 g- kosher salt
2 - large eggs
240 ml- whole milk
120 ml- vegetable oil
10 ml- vanilla extract
180 ml- boiling water
40 ml- coffee concentrate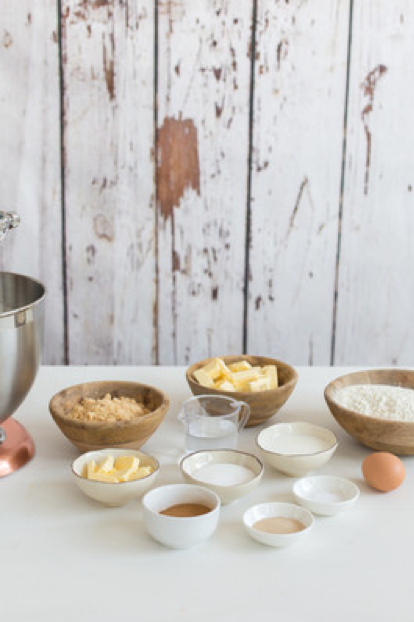 Method
Preheat oven to 375° F.
Line muffin tins with paper liners.
In a large mixing bowl, whisk together sugar, flour, cocoa, baking powder, baking soda and salt. set aside.
To the bowl, add the eggs, milk, oil and vanilla. Using a hand mixer, beat on medium for 1 min. With a large spoon or spatula, stir in boiling water and coffee. Batter will be thin.
Fill liners 2/3 full with batter. Bake for 15-17 min. Remove cupcakes from tin to a wire rack to cool. Cool completely before frosting.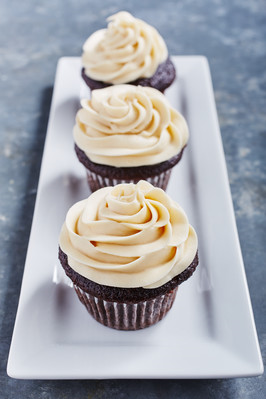 Cafe Buttercream Frosting
Ingredients:
240 g- unsalted butter, room temperature
250 g- confectioner's sugar
30 ml- coffee concentrate
Method
In a medium bowl, add the butter and start to whip with a hand mixer on medium speed for 1 min.
Add confectioners sugar 1/2 cup at a time, continuing to whip. Add coffee concentrate  and blend well. Ready to use immediately or refrigerate for later use.
Discover recipes just for you
Join our community of passionate cooks for news, recipes and endless inspiration.
Get exclusive offers on KitchenAid® appliances
Looking to save on great appliances? KitchenAid offers promotions on both large and small kitchen essentials so you can get top quality for less.
Plan your visit

Visit the KitchenAid Experience® Retail Center and discover what makes the KitchenAid Brand a special one.