Roasted Garlic and Herb Smashed Potatoes Recipe
Elevate regular potatoes with a dash of herbs and lots of garlic.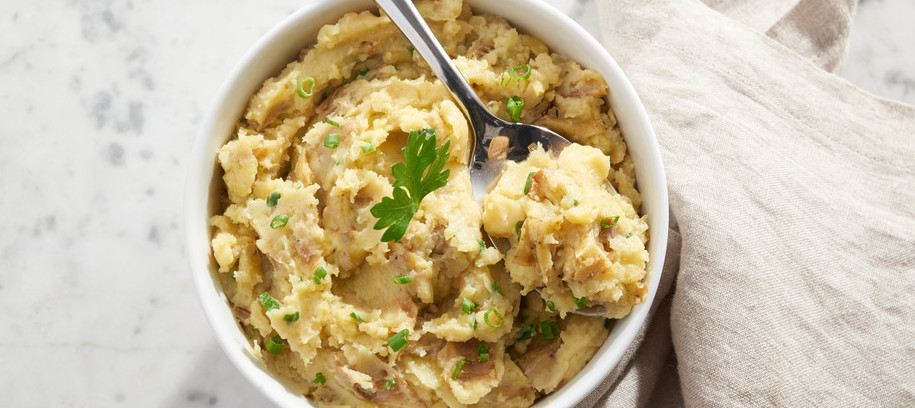 Makes : 4 servings.
Portion Size : 1 cup
Prep Time : 5 min.
Cook Time : 45 min.
Ingredients
675 g- small skin-on Yukon gold potatoes (about 6-8 each)
15 mL- olive oil
6 g- kosher salt
125 mL- heavy cream
60 g- unsalted butter, cut up
30 g- roasted garlic
5 g- chopped chives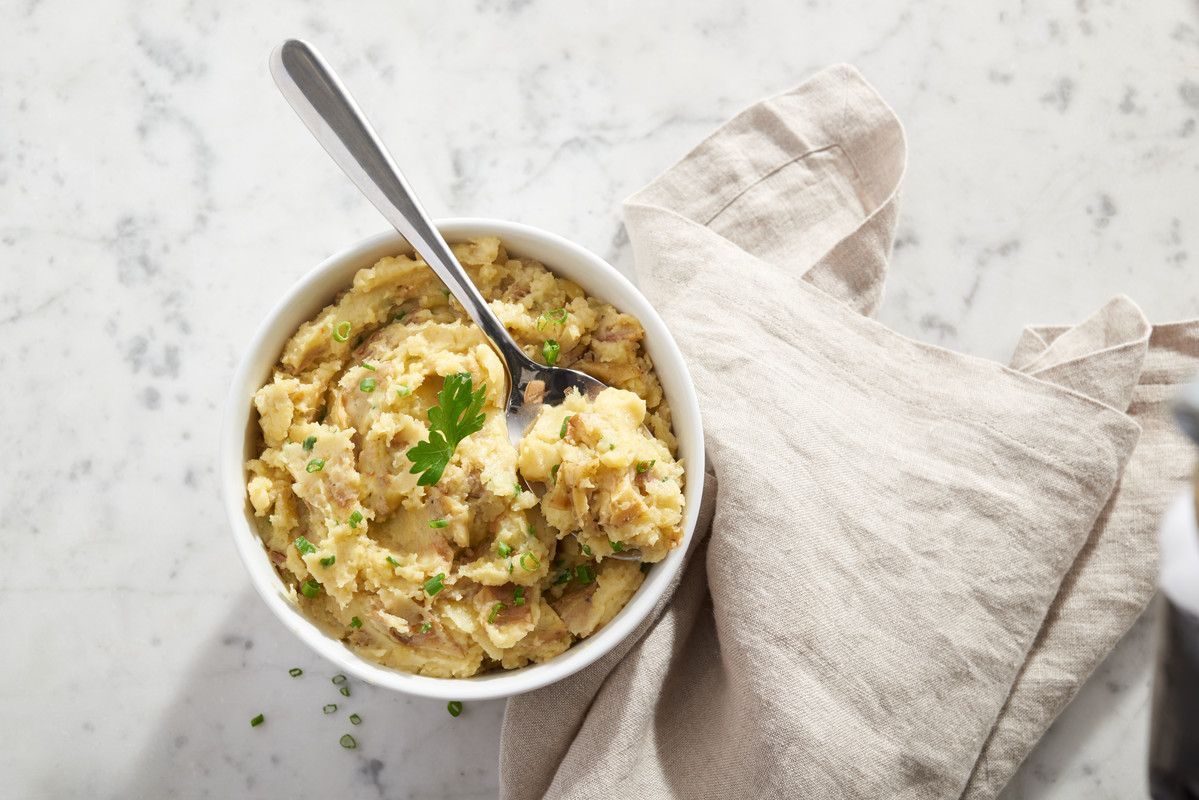 Method
Preheat oven to 375° F.
Toss potatoes with oil and salt on rimmed baking sheet. Bake 30-40 minutes or until tender.
 Heat cream to just below a simmer (or microwave until hot).
Combine cooked potatoes, butter and garlic in Bowl of KitchenAid® Artisan Mini Stand Mixer. Attach Bowl and Flat Paddle to mixer. Turn to Speed 1 and stir 30 seconds. With mixer running on Speed 1, slowly add hot cream and continue mixing up to 1 minute or to desired consistency (less for chunkier potatoes), adding chives during last 15 seconds of mixing
Discover recipes just for you
Join our community of passionate cooks for news, recipes and endless inspiration.
Get exclusive offers on KitchenAid® appliances
Looking to save on great appliances? KitchenAid offers promotions on both large and small kitchen essentials so you can get top quality for less.
Plan your visit

Visit the KitchenAid Experience® Retail Center and discover what makes the KitchenAid Brand a special one.