Rajma Burger Recipe
Perfect burgers for snack-time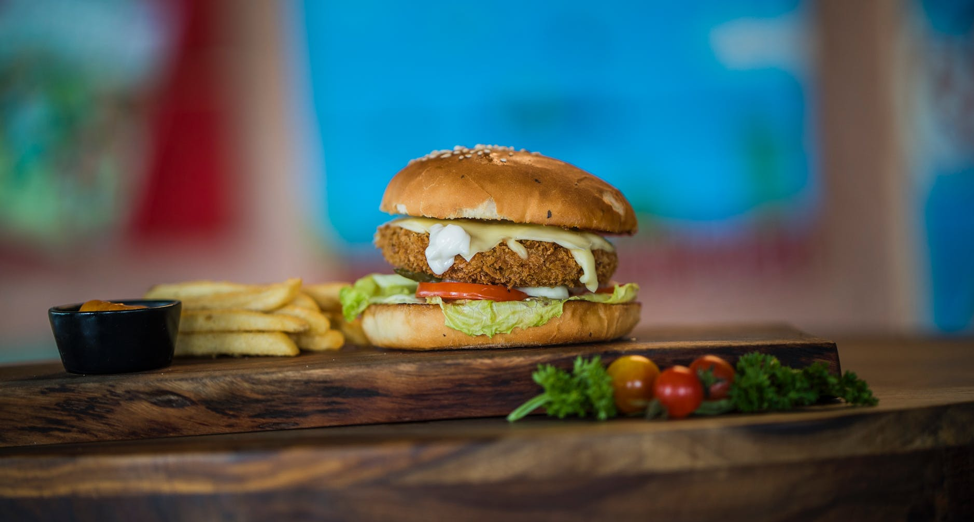 Makes : 4-6 servings
Prep Time : 20 minutes

Cook Time : 10 minutes
Ingredients
1 cup rajma, boiled
3 tbsp tomato paste or ketchup
1/2 tsp salt
1/2 tsp garlic powder
1/4 tsp onion powder
2 tbsp flour of choice or oat bran
1/2 cup cooked diced vegetables of choice
4 leaves of Lettuce
2 onions, sliced
1 tomato, sliced
2 tbsp tomato ketchup
2 tbsp mayonnaise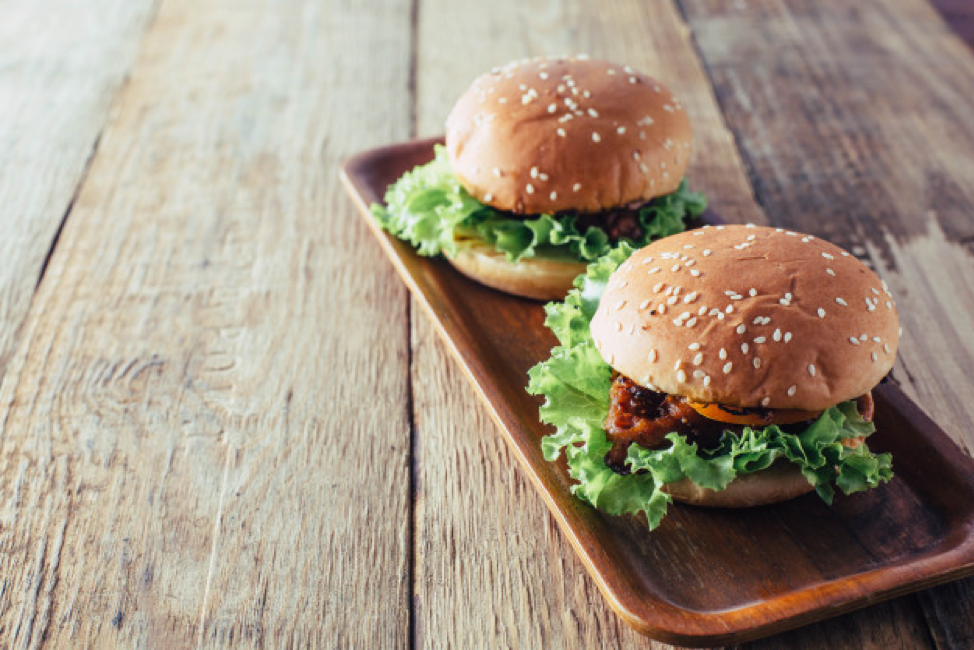 Method
These burgers can be baked, grilled, or fried.
Attach your KitchenAid® Food Grinder Attachment fitted with the coarse grinding plate to your KitchenAid® Stand Mixer. Place the bowl under the grinder and place the rajma beans in the large food tray. Turn the mixer to speed 4 and use the food pusher to feed the rajma into the grinder. Set aside.
Add the rest of the ingredients into this mixture and form patties.
Either pan fry (flipping halfway through cooking) or place on a parchment-lined pan and bake at 350 F for 10 minutes. Flip, then bake an additional 10 minutes or until desired texture is reached.
Mix the ketchup and mayonnaise in a bowl and keep aside.
Assemble the burgers with the sauce, lettuce, onions and tomatoes and enjoy!
CHEF'S NOTES: Refrigerate leftovers to use later in the day or the next day.
Discover recipes just for you
Join our community of passionate cooks for news, recipes and endless inspiration.
Get exclusive offers on KitchenAid® appliances
Looking to save on great appliances? KitchenAid offers promotions on both large and small kitchen essentials so you can get top quality for less.
Plan your visit

Visit the KitchenAid Experience® Retail Center and discover what makes the KitchenAid Brand a special one.