KitchenAid Blenders
Sorry, there are no products available with this criteria.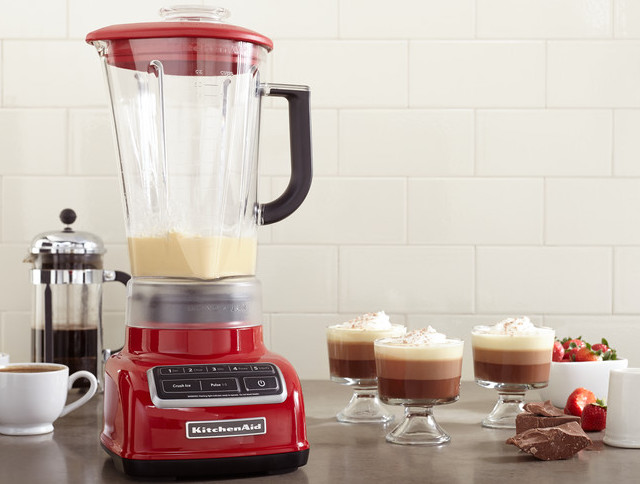 BLEND WITH PERFECTION
Welcome to KitchenAid's family of kitchen blenders! KitchenAid has created a range of kitchen stand blenders by keeping the needs of true makers in mind. Whether you want to blend, puree, grind or crush, these KitchenAid stand blenders will ensure that you experience the best of texture and taste.
A MUST-HAVE TOOL
There are few kitchen tools as versatile and useful as a blender, a culinary essential with the ability to liquefy, puree, mix, and chop at just a press of a button. But just as no two kitchens or cooks are the same, blenders also come in a variety of sizes and options to be sorted through.
THE BLENDING SHOW-STOPPER
Introducing you to our star performer in the kitchen, the KitchenAid 5-Speed Diamond Blender: Create smooth, delicious results with a blender designed to tackle the toughest ingredients. Equipped with a robust motor, special 'Hot Foods' feature, 1.75L BPA-free Diamond pitcher, the KitchenAid Diamond Blender is made for more than just smoothies.
DYNAMIC BLENDING RESULTS
The Artisan Power Blender is another powerful kitchen blender from our range of kitchen stand blenders. It comes with variable speeds ranging from 1-11 to make sure that no matter how tough the ingredients are, the end result is always smooth, just the way you want. Our kitchen blender comes with a jar that is capable of making everything from soups, nut butters to smoothies and sauces. Get inspired with the turn of a dial as you try your hand at unexpected recipes and imaginative dishes.