ALL HAND MIXERS
Sorry, there are no products available with this criteria.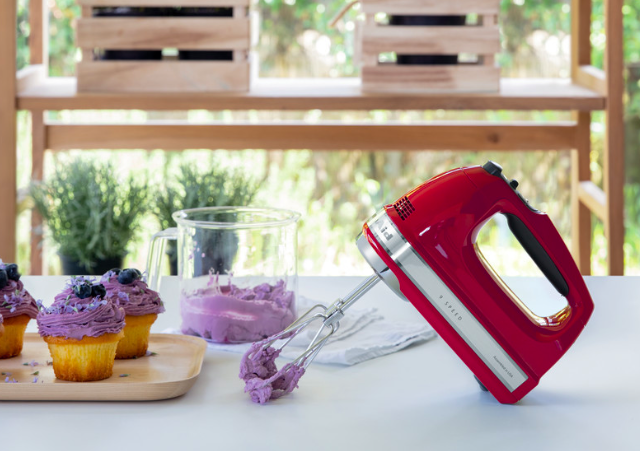 MADE FOR MORE THAN MIXING
We believe that nothing can beat a hand mixer for common kitchen tasks. That's why KitchenAid offers the perfect Hand Mixer to help with whipping, mixing, kneading and more.
HAND MIXER TO COOK UP WONDERS
The KitchenAid 7-Speed Hand Mixer is the perfect tool to mix, whip and blend heavy ingredients with the utmost ease. With the convenience of 7-Speed controls, you can combine ingredients at speed one for slowly stirring in chunky ingredients, speed four for mashing potatoes for aloo tikkas, speed seven for beating egg whites and whipping meringue for cheesecakes.
WHISK TO PERFECTION
The Pro Whisk Attachment with the KItchenAid Hand Mixer is great for whipping egg whites to fluffy peaks or whipping cream to top your favorite dessert.
PERFECT FOR EVERY RECIPE
Create the fluffiest pancakes in the morning, creamy soups for lunch, mashed potatoes with dinner or crème brulee for dessert – no matter what you're creating, a hand-held mixer can help make it happen. Whether you need a basic hand mixer for simple tasks or something that can handle more challenging projects, KitchenAid's 7-Speed Hand Mixer has got your back. They're a great way to create family favorites quickly and easily.