Stand Mixers
Sorry, there are no products available with this criteria.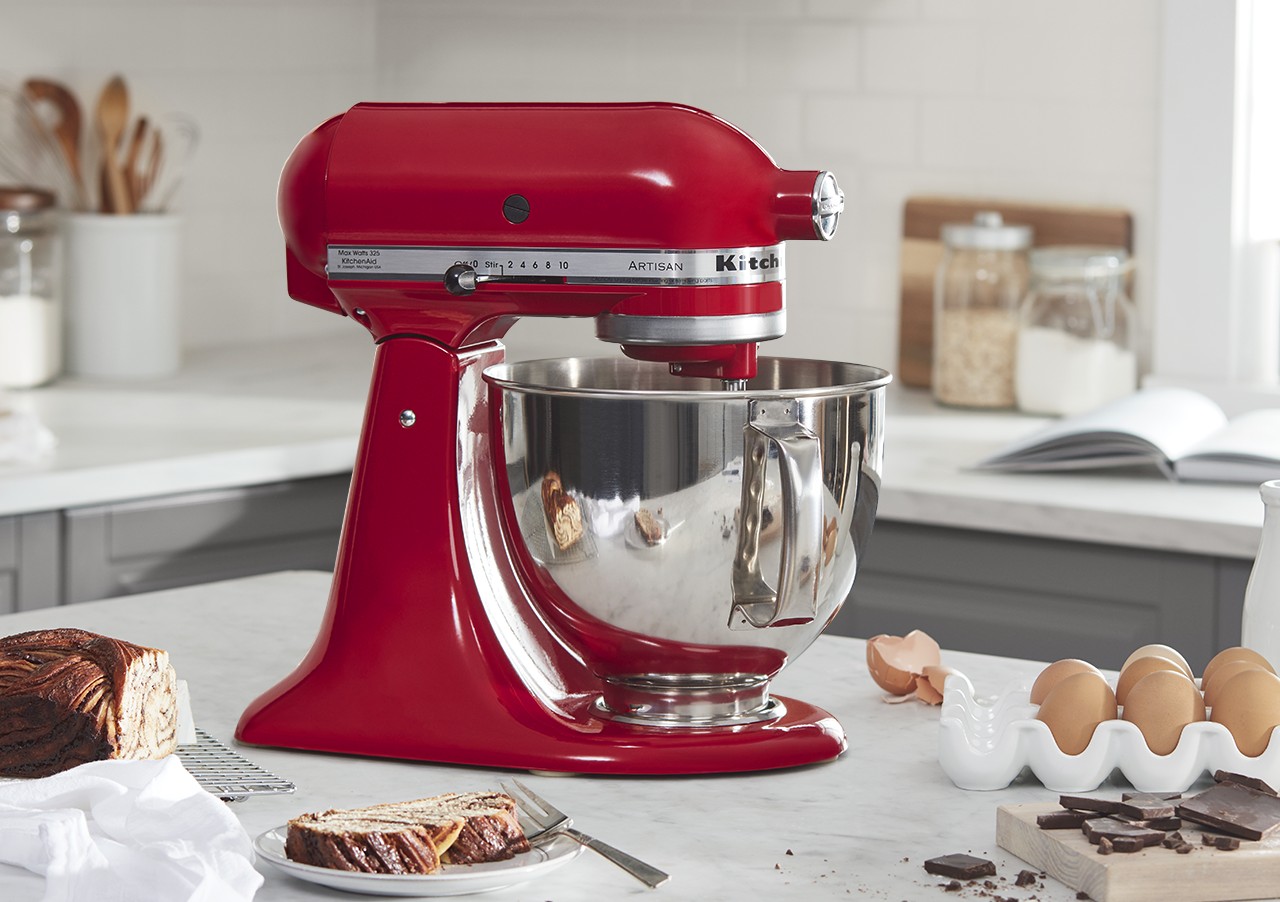 KSM150PSER
THE ICONIC KITCHENAID STAND MIXER
Since its inception in 1919, KitchenAid's range of Stand Mixers have remained the culinary center of kitchens across the globe. Uniquely versatile, KitchenAid Stand Mixers are not your average kitchen stand mixers: it lets you make everything fresh from pastas, pizzas, bread, crepes, brownies, cakes, macarons, ice-cream and much more!
Whether you are someone who desires to make everything you want or someone who is willing to whip up delicious treats for the family, our range of kitchen stand mixers is bound to excite you! 
MINI BUT MIGHTY KITCHENAID ARTISAN STAND MIXER
Our Artisan Mini Stand Mixer is a powerful stand mixer that gets the job done in just 3.3L of capacity and a smaller footprint.
VERSATILE KITCHENAID 4.8L TILT-HEAD STAND MIXER
Another one of our showstoppers is our 4.8L Tilt Head Stand Mixer that is apt for cooking drool-worthy meals for an entire family.
HEAVY-DUTY PERFECTION
If you are a cooking professional looking to elevate your kitchen space, we have our 4.8L Bowl Lift Stand Mixer which will make sure cooking runs smoothly. Our KitchenAid Stand Mixers strike the perfect balance between kitchen elegance and functionality. Discover the best a kitchen stand blender has to offer with KitchenAid!