Non Stick and Tri Ply Cookware
Sorry, there are no products available with this criteria.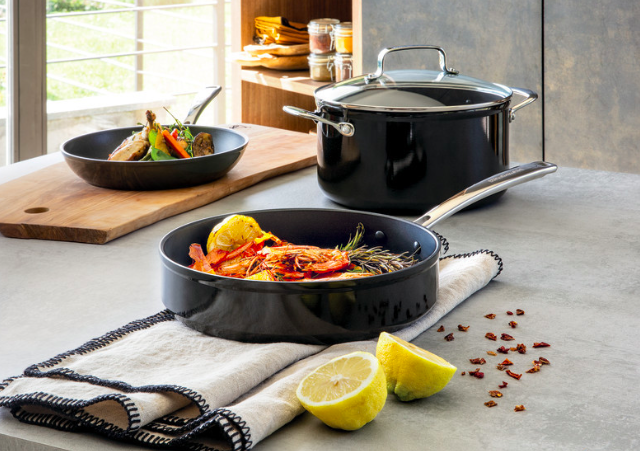 COOKWARE FOR EVERY OCCASION
Cookware is the basic necessity in a maker's kitchen. KitchenAid range of cookware were therefore, designed to spoil the makers for choice. Our incredibly diverse range of KitchenAid cookware will cater to your every need.
Whether you're looking for the ease of nonstick cookware, the performance of stainless steel, or just a desire for a pop of color, KitchenAid offers a large selection of individual cookware pieces as well as full cookware sets to help make your next meal a culinary success.
FROM FRYING TO STEWING
Our Sauce Pots and Casseroles are apt for any dish that you can think of. Make everything from marinara sauce, biryani, jeera rice to vegetable stew, chicken stew and more with ease. Next in the range are KitchenAid Skillets and Frying Pans. These are ideal for those perfectly cooked fluffy omelettes, pancakes, medley of sauteed vegetables, searing of meats and the likes.
UNIQUE DESIGNS FOR BEST PERFORMANCE
All the KitchenAid Cookwares are available in different shapes and sizes to fit every maker's need and turn their culinary dreams into reality. The materials used for the range of cookware make all the difference and KitchenAid cookware are designed with first quality stainless steel, aluminium and copper, to grant durability and cleanability along the years.